Most amazing casts... EVER!
Anybody who knows me well knows that I am a Simon Pegg and Nick Frost fan. Spaced and Hot Fuzz are pretty much my favourite things in existence (I like Shaun of the Dead too, I was just a bit traumatised by it when I was twelve by Dylan Moran getting torn into pieces by the undead horde outside The Winchester). And I also found out via Twitter that I share a birthday with Nick Frost. Life is good.
But anyways... back to the point.
Imagine how excited I was when I came across stills from two of Simon Pegg's upcoming movies.
---
Burke and Hare
Burke and Hare is a black comedy based on the grisly murders that occurred in Edinburgh between November 1827 and October 1828. Simon Pegg and Andy Serkis respectively portray the title characters of William Burke and William Hare, two Irish immigrants who murdered 17 victims and sold their corpses to Dr. Robert Knox, a lecturer on Medical Science at the Edinburgh Medical College.
The film also stars Tom Wilkinson (The Full Monty, Shakespeare in Love, Rock'n'Rolla) as Dr. Robert Knox and Isla Fisher (Wedding Crashers, Hot Rod) with Jessica Hynes (Spaced, Learners), Bill Bailey (Spaced, Black Books, Never Mind The Buzzcocks), Stephen Merchant (co-writer of The Office, Extras), Hugh Bonneville (Notting Hill, Iris, Filth: The Mary Whitehouse Story) and Tim Curry (Duh... It's Tim Curry) rounding out the cast. It also witnesses the return to directing features for John Landis (The Blues Brothers, An American Werewolf in London, 'Thriller'. Yes... THE Thriller).
That is pretty much a who's who in British drama and entertainment. So needless to say, my hopes for this film is high. Anyone who has seen Big Nothing knows that Pegg can pull off the darker shades of comedy, and Andy Serkis is... well... Andy Serkis.
I have to admit though, I'm somewhat disappointed, because David Tennant was originally attached to play Hare but had to pull out (I'm pretty sure it had something to do with the pilot of NBC's Rex Is Not Your Lawyer clashing with pre-production of this. So *sticks middle finger up* fuck you NBC) and even though Andy Serkis is awesomely awesome, the thought of Simon Pegg and David Tennant together (for me) would've been completely amazing. Although I probably would've spent the entirety of the movie with my pants off and thrusting my hips up at the screen. So maybe it's not such a bad thing for the other movie patrons. =/
---
So now you may be wondering where Nick Frost comes into all of this. Well... he doens't. Not for Burke and Hare at least.
Paul, a comedy film starring and co-written by Pegg and Frost, is about two British comic book/Sci-Fi fans who come across an escaped alien (voiced by Seth Rogan) from Area 51 while roadtripping across America.
Directed by Greg Mottola (Superbad, Adventureland), this film isn't to be confused with the final installment of the Blood and Ice Cream trilogy (That's The World's End, and although it hasn't been written in stone, it's more than likely going to involve aliens as well. I mean, come on. Mint cornetto = green = Aliens).
Also involved with the film is Jason Bateman (Arrested Development, Juno), Kristen Wiig (Saturday Night Live, Knocked Up), Bill Hader (Saturday Night Live, Cloudy With A Chance of Meatballs), Jane Lynch (The 40 Year Old Virgin, Glee), Sigourney Weaver (Alien trilogy, Ghostbusters) and Blythe Danner (Meet the Parents, Gwyneth Paltrow's Mum).
Seriously, that cast has me weeping for joy at the moment.
---
Both films are set to be released later in 2010.
Tim Bisley thanks you for your time.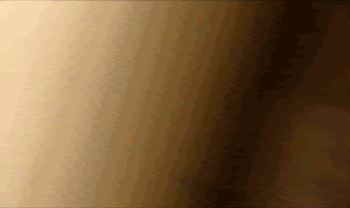 Sources:
1
2
3
Burke and Hare IMDB
Paul IMDB
You'll
♥
Loading related posts from sailthru...